If you're looking for an easy way for water to flow through to your yard, you might want to consider a French drain. A French drain is a trench that's filled with gravel and line with landscaping material to keep soil and silt out of the gravel. At Cutting Edge Property Maintenance, we are experts in French drain installation. Our high-precision altimeter allows us to measure accurately, as close to 1/16th of an inch as possible, to ensure the right slope on our drain tile is achieved, so water flows efficiently and freely. We also use two different layers of landscaping fabric to prevent the drain tile from clogging: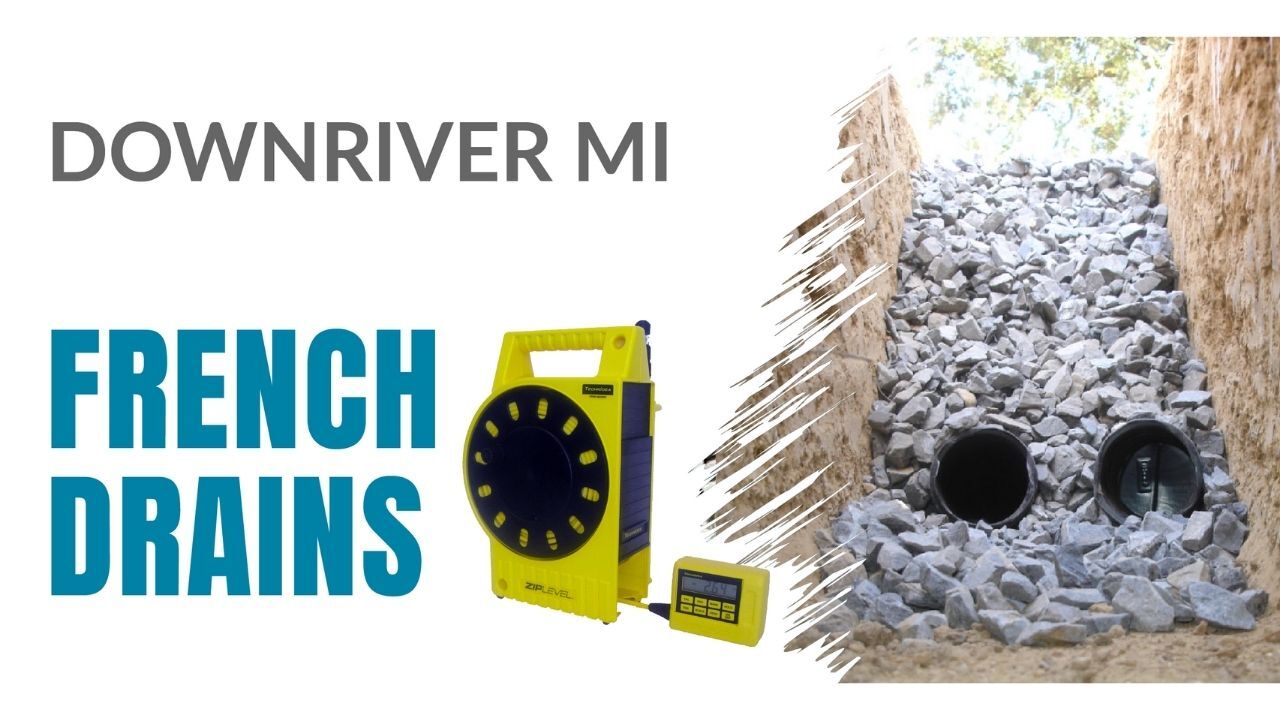 First layer of protection: A woven fabric that separates the drainage stone from the natural soil.
Second layer of protection: Perforated pipe with a sleeve on it, to allow water to flow through the system efficiently while preventing foreign sediments from disrupting the system and causing drainage issues.
Q. What are some reasons I might need a French drain?
A. If your yard or driveway is always soggy and washed out, consider a French drain. A shallow French drain will redirect the water, routing it to where it needs to go, keeping it away from the problem area and preventing the sogginess.
If you have water in your crawl space, which causes mold and unhealthy, hazardous breathing conditions, a French drain around your home's exterior will help reroute the water and keep your crawl space dry.
Lastly, if you're building a retaining wall, installing a French drain behind the wall will keep water from accumulating at the bottom and surrounding your home.
Q. Who should install a French drain?
A. The best course of action is to hire a reputable, licensed and insured landscaping contractor like Cutting Edge Property Maintenance. They have the proper equipment, know-how, and experience to install French drains in Downriver MI correctly and efficiently.
Q. I've been noticing water is pooling in areas around my yard after a rainstorm. Can a French drain help with this?
A. Absolutely! A French drain will divert excess water so water will be distributed more evenly in your yard, thereby eliminating water pooling and puddles.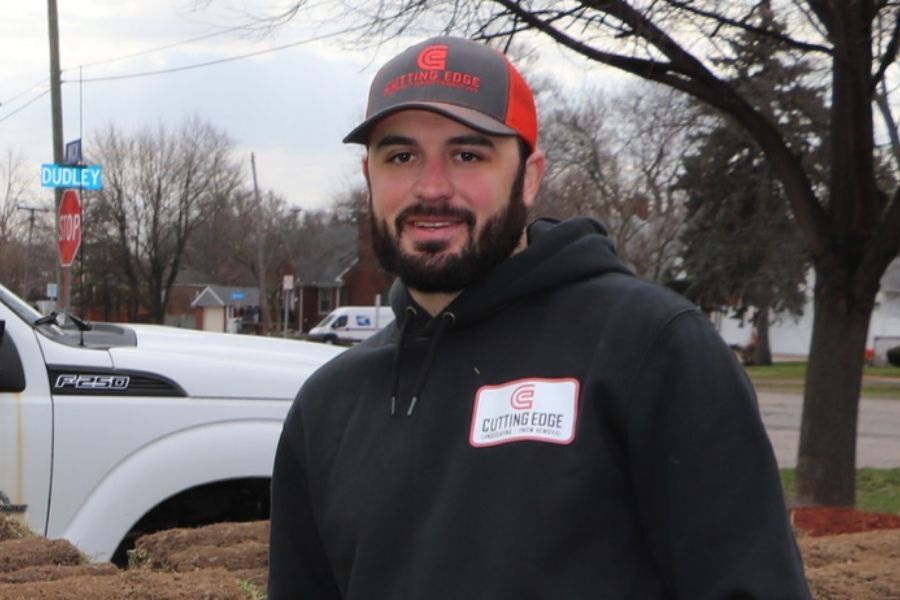 If you're considering a French drain installation or have other yard needs, Cutting Edge Property Maintenance is located near all 22 Downriver cities. In addition to French drains, they perform:
❖ Retaining wall installation
❖ Mulch and rock installation
❖ Summer and fall cleanups, removing all debris and branches
❖ Grass and hedge cutting
❖ Lawn maintenance
❖ Weed removal and edging
❖ Bush and shrubbery trimming
❖ Winter services such as snow and ice removal
Cutting Edge offers end-to-end landscaping services, with lots of colorful options to choose from when considering mulch, rocks, retaining walls, and French drains.
Always affordable, always friendly
If your landscaping project is large, small, or somewhere in between, Cutting Edge can handle it. When you call one of those big box landscaping companies, you may have to wait weeks to be added to the schedule. Not so with Cutting Edge, a family-owned and operated business where customers are always number one. You'll get scheduled for a fast and fair estimate for your project, with zero pressure to sign a contract. If you need recurring landscaping services, or just a few one-time installations such as French drains, retaining walls, or mulch and rock, they have you covered. Their prices are competitive and affordable, and since they're not a large landscaping chain, you'll reap the benefits by paying lower costs. In addition to being affordable, the entire staff and landscaping specialists always serve you with a smile. Life's too short to be rude, that's why their attitude is always friendly and positive. When you call them, you'll immediately feel at ease and notice a cool and calm vibe, so you won't need to worry. They'll have you at "hello!"
Call for a free estimate today
If water pooling in your yard is a nuisance, unappealing, and attracting bugs and other critters, a French drain might give you the relief you need. Give them a call at 734-787-7157 to set up your free estimate. An investment in landscaping always pays off, whether you're selling your home or staying put for years. A beautiful, well-maintained lawn with landscaping features that pop really make your home stand out among the rest. You'll be amazed at what a difference it can make and will want to spend more time in your yard. And now, in addition to accepting traditional payment methods, Cutting Edge Property Maintenance also accepts bitcoin and cryptocurrency. They're up on the most modern treatments for landscaping and can transform your yard in just a few hours. To learn more about their wide range of services, visit their website at micuttingedge.com.