Many homeowners like the idea of adding rock and mulch to their landscape – it makes your property stand out. There are other advantages, though, in addition to adding curb appeal. Here are some of the benefits of mulch and rock installation:
Soil erosion: When you add rock or mulch to your soil, it helps prevent soil erosion, leaving your soil healthier and more able to thrive.
Weed control: A layer of rock and mulch will help keep unwanted weeds at bay by preventing them from growing and breathing. And if any weeds can grow, they'll be easier to identify and remove because they won't be able to create deep roots.
Improves moisture retention: Mulch and rock slow down the process of evaporation and helps keep soil moisture for longer periods of time. Plus, it reduces the need for watering.
Cutting Edge Property Maintenance, a family-owned lawn and snow care company, has been in business for over five years, and are experts in mulch and rock installation in Downriver Michigan. Centrally located in Taylor, Michigan, Cutting Edge services many clients in the areas of landscape installation and maintenance. Here are a few common customer questions: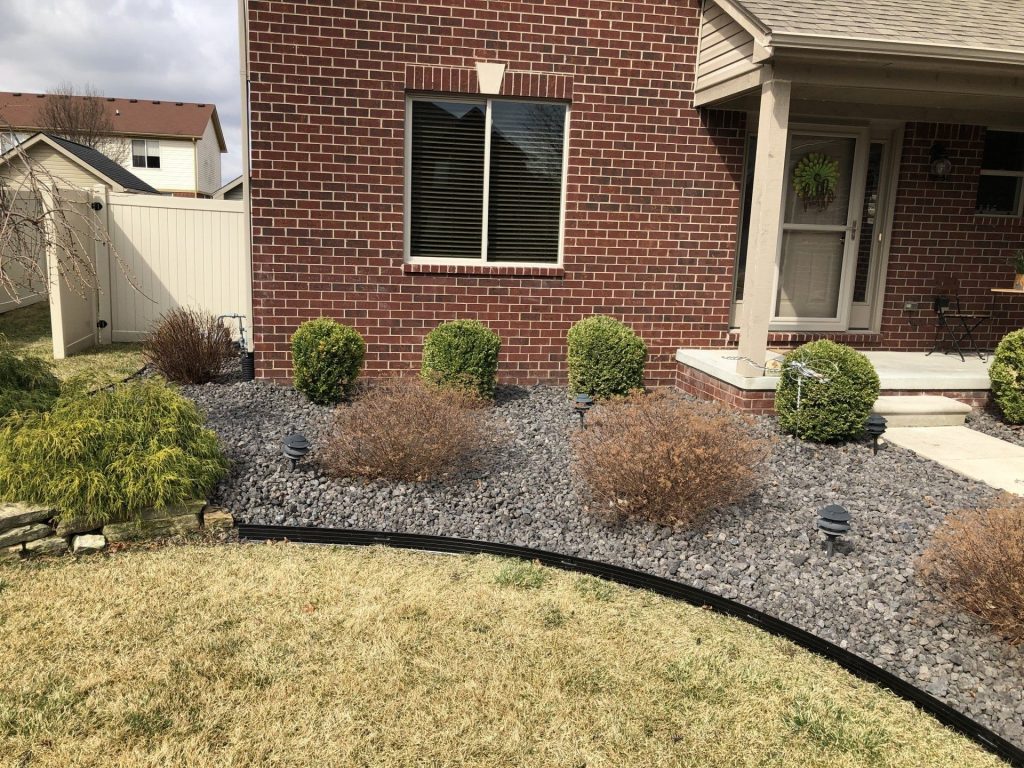 Q. What is mulch and what types are there to choose from?
A. Mulch is defined as any layer of material used to cover the surface of soil. Mulch serves as a protective barrier against the wind, heat, and evaporation, and keeps soil moist and fertile. There are two kinds of mulch – organic and inorganic. Examples of organic includes grass clippings, straw, shredded bark, wood chips, compost, pine needles, sawdust, and shredded leaves. Inorganic types are geotextiles and black plastic. Organic mulches decompose, so they need to be replaced more often than inorganic, however, most landscapers prefer using organic because it's so much healthier for the soil.
Q. Which is better for landscaping, rock or mulch?
A. Each type has its own benefits and advantages. Rocks are great for
preventing weeds and smothering existing weeds. Plus, they work well with low-water gardens and ponds. Stones can get very hot in the summer, though, so they draw a lot of heat in which isn't always the best if you want your garden to thrive. On the other hand, mulch, especially organic types, are great for keeping your soil moist and healthy. If you opt for organic, keep in mind it will need to be replaced more than man-made mulch. In addition to landscape, mulch and rock installation, Cutting Edge also performs weekly and monthly lawn cutting, weed control, patio and retaining wall installation, snow and ice removal, and much more. We're your one-stop-shop for all things that make your property look amazing. If you want your lawn, garden, and yard to shine and sparkle, call for a free consultation today.
Q. How can I add pizzazz to my property?
A. Cutting Edge Property Maintenance are the experts in landscaping, including mulch and rock installation. "Our landscaping crew are artists and will make your property look amazing!" says owner, Luke Tamsen. Their company is fully insured and licensed, so you won't have to worry about liability insurance or accidents on your property—you'll be 100% covered. In addition to mulch installation, Cutting Edge also has a variety of rock types to choose from to add to your yard's beauty. Here are just a few kinds to choose from:
River or pea pebbles (polished or unpolished)
Red lava rock
White marble chips
Flagstone
Boulders
Crushed stone or gravel
Bricks
Delaware stone
Cobblestone
You can select the type of types (if combining) that best match your backyard and outdoor décor and colors. As for size, most homeowners choose rocks that are 1-3". You can also use rocks to enhance or build waterfalls, create riverbeds, and surround ponds. Many times, they serve as the centerpiece of your landscaping Cutting Edge can accommodate every look and idea you have, no matter which color or rock style you choose. Decorative rocks and stones can add allure and uniqueness to your garden and lawn, and there are many colors to choose from including grey, white, pink, purple, red, black, and others.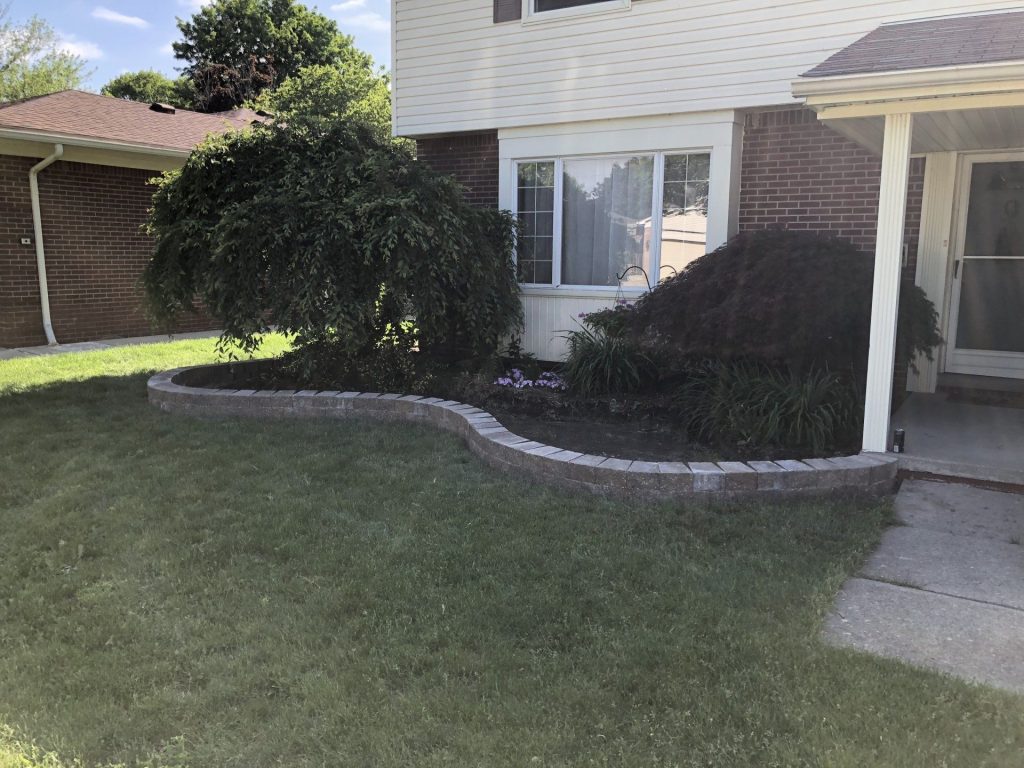 Cutting Edge is affordable
We'll work with your budget, whether you need a few lawn cuts a season, or a large-scale landscaping installation, we will do the job right and faster than any competitor. Now, we also accept cryptocurrency or bitcoin for payment, so you have lots of payment options. You'll save money by bundling services together and signing a contract for monthly or annual lawn care. If you need branches and other debris removed from your property, we can do that too, for a reasonable price. Other big box lawn care companies will charge you for inspections, estimates, and consultations, but Cutting Edge only bills you for services rendered. We've been voted the best mulch and rock installation company in Downriver MI and are proud to have so many repeat customers. If you're tired of looking at your brown lawn and dried out flowers, call Cutting Edge Property Maintenance at 734-787-7157 to speak to a landscaping expert. Once we perform our job, we'll take care of all the cleanup and debris removal, so you won't have to lift a finger.
Cutting Edge can transform your property from attractive to amazing with just a few tweaks. You'll be pleasantly surprised how some colorful rocks, stones, and mulch can liven up your greenery. You'll be the envy of your neighbors and won't have to do any heavy gardening, weeding, digging, or other hard work— we'll do all the heavy lifting. Plus, we have liability insurance so you won't have any worries about accidents.
Check out our website
For more information about mulch and rock installation in your neighborhood and other lawn care services, visit our website at https://micuttingedge.com/. Our friendly landscape experts and advisors are always on call, ready to help you with your yard projects, so give us a call. Once you join Cutting Edge, you're a part of our family and welcome to ask us any questions. We look forward to improving your property and yard.